Frequently Asked Questions (FAQ)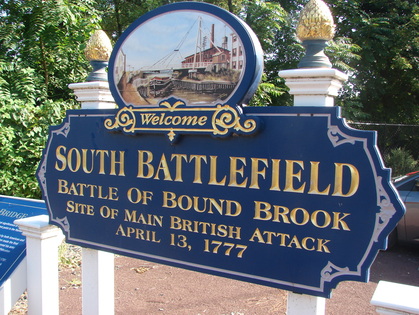 Who are the McDonalds of Somerset County, New Jersey?
The progenitors are Col. William McDonald of Pluckemin, Maj. Richard McDonald of Bedminster and Col. George McDonald of Somerville, all of whom lived during the Revolutionary War.

Does this book trace the ancestry of the McDonalds of Somerset County, New Jersey?
The book takes the reader on an exciting quest to discover the McDonald ancestry, looking for clues and examining the evidence, going far back in time across the ocean to a turbulent period of history when people were forced to choose between persecution and suffering in their own homeland or risking their lives on an adventure to a New World. DNA evidence provides further startling revelations.

Is this a genealogy book that includes every member of every generation descended from the McDonalds of Somerset County, New Jersey?
Every known descendant line was thoroughly researched. The book contains as many descendants as we were able to find through public documents and family records. It is by far the most complete record of descendants ever compiled on the McDonalds of Somerset County, New Jersey.

Who is included in the book?
The book contains hundreds of biographies including the fascinating stories of the three main progenitors, Col. William, Maj. Richard and Col. George McDonald, as well as the stories of many of their descendants and their immediate families. Several lines have never been traced before and are presented here for the very first time.

There are also detailed sections on the ancestral heritage of Judge Jacob De Groot and his wife Rachael Castner, Betsey D. Taylor McDonald, Anna Runcie Crumpton McDonald, Lovilla Gookins McDonald, Lillian Gwinner McDonald, Bertha Fullenkamp McDonald and William Bradford Boudinot.

Do all of the McDonalds in this book spell the name McDonald?
No. Some spell it MacDonald or Macdonald. There is also quite a bit of research on the McDaniel and Campbell families of Woodbridge, New Jersey.

Can you tell us some of the related families (other than McDonalds) that are discussed in the book?
Althoff, Blachly, Blackford, Boudinot, Brokaw, Brown, Byron, Campbell, Castner, Chamberlin, Chevalier, Clayton, Cleary, Compton, Cox, Crumpton, Davis, De Groot, DeWitt, Dey, Dille, Eagle, Eastburn, Eaton, Fullenkamp, Frelinghuysen, Giles, Glazier, Gookins, Gusse, Gwinner, Halliday, Hartwell, Haughwout, Haviland, Hawvermale, Horne, Hyde, Iselin, Jung, Knox, Laughton, Lawrie, Madison, Maffetone, Manes, Manning, Markle, Mastropaolo, McCrabb, McCrea, McDaniel, Merrill, Miller, Montfort, Morrison, Moses, Ohmer, Olden, Oliver, Pyatt, Rogers, Schamp, Sheppard, Staats, Swan, Taylor, Thompson, Van Pelt, Veghte, Voorhees, Watkins, Welsh, Wheeler, White, Whitenack, Whitlock, Wrobel and many more.

Are there any photos, maps or illustrations?
Hundreds. Including photos, portraits and paintings of individuals, historical locations and events. Many of these items were provided by the families of the descendants. There are also photos of signatures from documents in the 18th and 19th centuries that have never appeared before in print.

Are living descendants included in the book?
Yes. Many provided information about themselves and their families. The McDonald heritage lives on through them. They continue to make a positive difference in the world.

If I am a descendant of these McDonalds will I find myself in the book?
Perhaps. Unfortunately, it was not humanly possible to contact all of the descendants and there are probably others out there who have not been found and therefore do not appear in the book. We tried our best to contact as many as we could. Our apologies to those we were unable to reach.


---